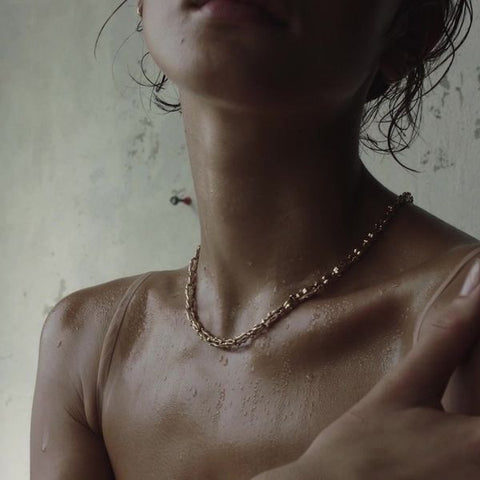 Our jewelry is handcrafted using the finest, ethically sourced materials and designed for everyday wear. We put a lot of consideration into the materials we use. Our pieces are made to withstand real life, and with proper jewelry cleaning, they will continue to shine.
Our jewelry is made of aerospace-grade 904L stainless steel used in fine watches, combined with high-quality vacuum plated platinum / 18K gold to give jewelry luster and lasting color. The reasons for using 904L sustainable metal are countless. They are hypoallergenic and will not cause any allergic reaction on any skin type. It does Not rust, tarnish or turn your skin green.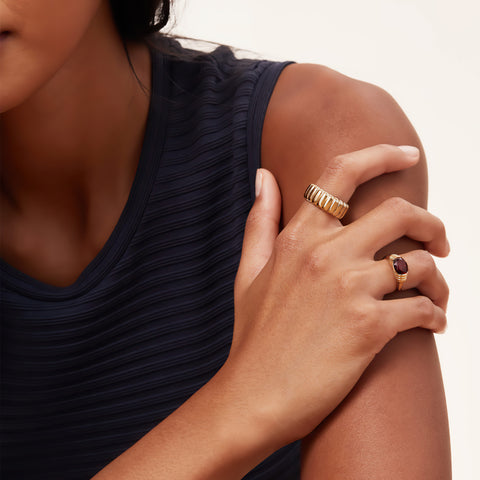 18K GOLD VERMEIL
How do you pronounce that? We've got you: ver-may. Not to be confused with regular gold plating, gold vermeil involves a much thicker layer of gold to give it that much more durability. We use 18k gold that is a minimum of 2.5 microns thick, as required by the Federal Trade Commission to classify vermeil, layered over sterling silver.
HOW TO CARE FOR 18K GOLD VERMEIL JEWELRY:
You can remove your gold vermeil jewelry before exercising, washing your hands or showering.

Apply perfumes, creams and hair care products before wearing your gold vermeil pieces.

To clean gold vermeil jewelry, buff gently with a dry cloth.

When not worn, you can store your piece in a safe, dry place with the strip included to protect it from the elements of daily exposure.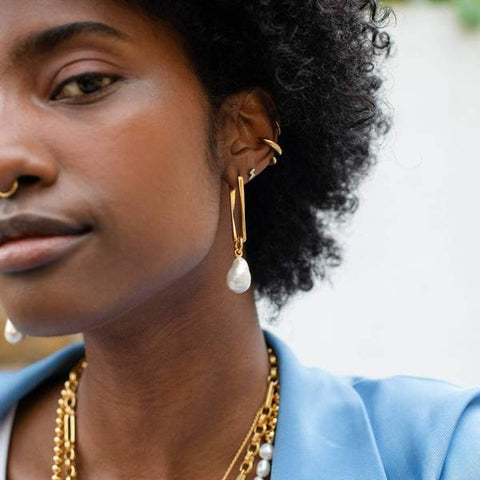 FRESHWATER PEARLS
We use cultured pearls from oysters and freshwater mussels that we carefully select for our pieces.
HOW TO CARE FOR OUR FRESHWATER PEARLS:
Pearls are sensitive so don't forget to treat them with love.

Avoid direct contact with chemicals found in perfume or other cosmetics.